KAORU, The Watch Enveloped by Fragrance
The KAORU series marks a new challenge for Japanese watch manufacturer.
Memories are made up of more than just landscapes. Memories are the air and the scents from places you've been. That's why our watches have evolved from devices just for telling time, into devices that also deliver fragrances. This is Japanese technology.
The signs of spring faintly waft as if snuggling up to you.
In spring, as sakura blossoms blanket the islands of Japan from the south to the north like a delicate pink relay race, people's minds begin to fill with sakura-tinted compassion. The graceful fragrance of the blossoms lift our moods. Perhaps this is why we feel joy watching cherry blossoms dancing in the wind.
The cherry tree has been loved by local people since the Heian period. It symbolizes "wealth", and is believed that the God of bountiful harvests resides within its branches. (The word "Sakura" is made up of the character "Sa", meaning rice plant and "Kura" meaning a seat in which a God lives). Also, cherry blossoms, the national flower of Japan symbolizes new beginnings as it blooms in the first weeks of spring, one of the four seasons.
The softness of young leaves and the calmness of old trees.
Matcha is a particular kind of Japanese-style tea which first appeared in Japan during the 10th century or Heian period. Nowadays, it has become an internationally popular flavor due to its refreshing bitter taste. It is also sometimes simply referred to as 'Green Tea' overseas.
The Bush warbler's call, "hoohokekyo" reminds people of spring's arrival. The bird is also called "shunchou" or "harutsugedori", meaning "spring birds". The contrast of bush warblers perched adjacent the blossoms of the Japanese apricot tree have long been loved by the people of Japan for their beauty.
Enveloped by forest, feel the breeze in whiteness.
The scent of hinoki, a high-quality building material is well known for its natural insect repelling and relaxing qualities. Hōryū-ji, a Buddhist temple built in the Asuka period, is a famous building constructed from this wood. Japanese people with long lives have been known to enjoy hinoki's scent from 1300 years ago. Its English name is "Japanese Cypress".
Since ancient times, hemp has been used in Shinto ritual as a divine material. Also, it is customary in many areas of Japan to give newborn babies clothes with the pattern of the hemp leaf. These represents people's wishes for a baby to grow healthily and also acts role as a charm against evil.
The modest excellence
Tsubaki has been known across the world as the "Japanese Rose". It is widely known for its oriental and exquisite beauty. You too can adorn this symbolic flower of the heroine that appeared in the romantic novel "The Lady of the Camellias". In the language of flowers, Tsubaki means "modest excellence," "elegance without affectation," and "virtuous humility." You could say that the red Tsubaki is the ideal symbol of Japanese women.
Tsubaki is a plant native to Japan, which is also depicted in Nihon-shoki (the oldest chronicles of Japan). It has been deeply associated with Japanese life and culture from old times. Long time ago in the Nara era, tsubaki was sent from Japan to China, from which it spread throughout East Asia. Its scent is modest, slightly sweet and gentle as if that of a Japanese beauty.
The flavor of the Japanese spirit
Smell the wonderful citrus essence that have been used by Japanese people since time immemorial. It has been used in delightful Japanese cuisine. This calming fragrance was incredibility popular during the Edo period. Yuzu is the flavor of the Japanese spirit, and it continues to permeate into Japanese life to this very day.
Yuzu is a Japanese citrus well known worldwide. The color of its leaves is reminiscent of yuba (deep blue green) and the color of the fruit changes from vivid shinpeki (deep blue green) to kihada (bright yellow) with the passing of the seasons. Freshly squeezed, refreshing and slightly bitter, its scent helps to create bright and positive feelings.
Loved by the three most beautiful women in the world
Feel the fragrance loved by the three most beautiful women in the world. A fresh and elegant scent of Sumi wafts in the air . Feel like an aristocrat with a watch that produces a scent which has been loved by them from ancient times for its rarity and preciousness.
Sumi is a traditional type of calligraphic ink. The scent of fresh ink after grinding an ink stone is refreshing, with a serenity that fascinates and draws you in. The scent can help you concentrate, and calm your nerve.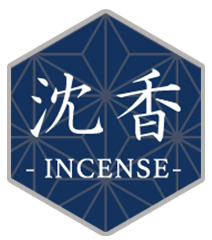 Agarwood scent watch with healing effect
An incense is said to have been brought in Japan around the 6th century with the introduction of Buddhism. It was popular among aristocrats during the Heian period. During the Warring States period, it is said that the armor was infused with its majestic scent before the warlords went to the battlefield; it has been used in various situations depending on the time period. Today, it is incorporated into our daily lives as a "healing therapy" for people, who are tired of daily stress.
The dial has a Qinghai wave pattern. The infinite wave pattern is said to be an auspicious pattern, with a wish for happiness and people's peaceful life, that will continue for eternity.
Memories are more than just landscapes. They are the air and the scents from places you've been. This is the birth of a product which exhibits the technology and spirit of Japanese craftsmanship and fragrances of Japan both domestically and internationally.
Usually, most of watches around this price range are produced overseas and are of unreliable quality. Our company has pursued quality in creating the "KAORU" series, producing the watch domestically in order to create "a special product which can represent Japan".
Unique Silicon Straps
The scents emitted by "KAORU" are generated by silicon straps which have undergone a unique process. These watches are 100% made in Japan and are a collaboration between a Japanese flavoring company, a rubber company, and a watch manufacturer.The silicon strap has a supple quality, wrapping in a way that epitomizes a Japanese sense of subtleness. *The surface of silicon strap adopts the special pattern of hemp leaf.
Special Specification of JAPAN MADE
KAORU is made to JAPAN MADE specifications, established by Japanese manufacturers and the watch manufacturer working in collaboration.
Elastic Texture
The elastic texture of the silicon strap has a supple quality, wrapping in a way that epitomizes a Japanese sense of subtleness.
The Pursuit of Comfort
Soft silicon that fits to wrist. Hypoallergenic materials allow you to wear KAORU comfortably.
One Size Fits All
"I don't know their wrist size, but I want to give them this as a gift!" You don't need to worry about size when giving KAORU as a present.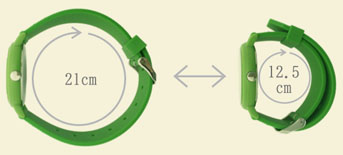 Seiko Epson quartz movement installed.
KAORU adopts "Seiko Epson Made" three hand quartz movement internationally recognized for its reliable quality and precision. The Japan Made movement alters from vibrations that is crystal oscillated 32,768 times per second into the movements of second hand, and its precision is within lunar equation ± 20 seconds.
SPEC
Brand
KAORU
Color
Sakura / Matcha / Hinoki / Waboku / Yuzu / Tsubaki / Jinko
Case material
Polucarbonate
Case size
Height38 × Width38mm / Thickness8.5mm
Strap material
Silicone
Strap size
Width18mm / Circumference 12.5-21cm
Weight
28g
Waterproof
Water resistant
Movement
Japan Made
Assembled
Japan
Case cover
Plactic
Warranty
Half year
Each watch chooses a story of Japanese Virtue
Japanese Patterns of package portray Japanese traditions and sporits.
The packageing is cute like bag of candy and makes for an ideal present.
The logos of "KAORU" and "Made in Japan" are engraved in the back of the watches case as an assurance of quality.