A watch expressing Japan through art and fragrance.
"Nishikigoi" which is a symbol of "good luck", and the "Waves of Mt.Fuji" drawn by Hokusai Katsushika, one of the most famous Ukiyo-e artists, are popular Japanese motifs known by many tourists from overseas as symbols of Japanese beauty.
This is the "JAPAN series" designed using the symbols that Japan is proud of.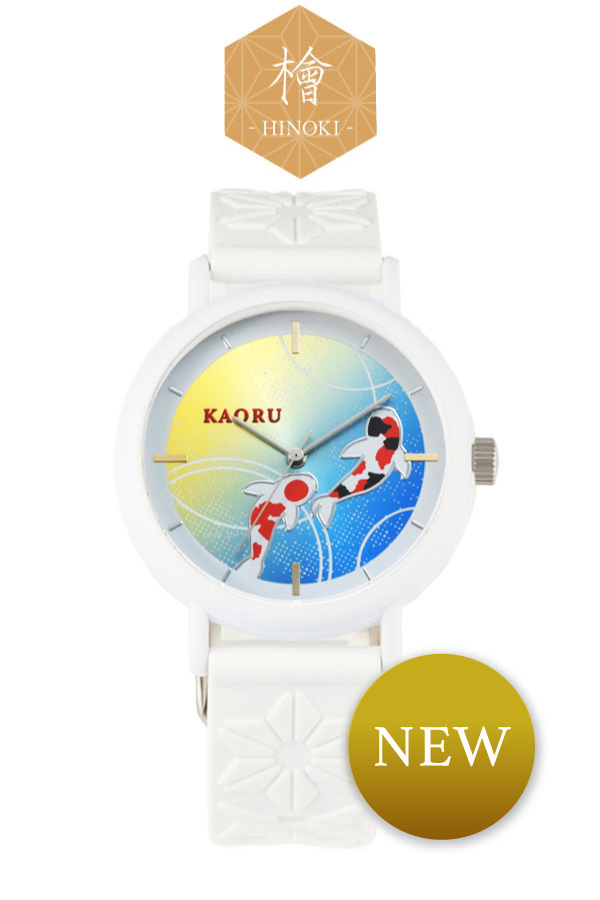 Nishikigoi White
Waves White
Waves Blue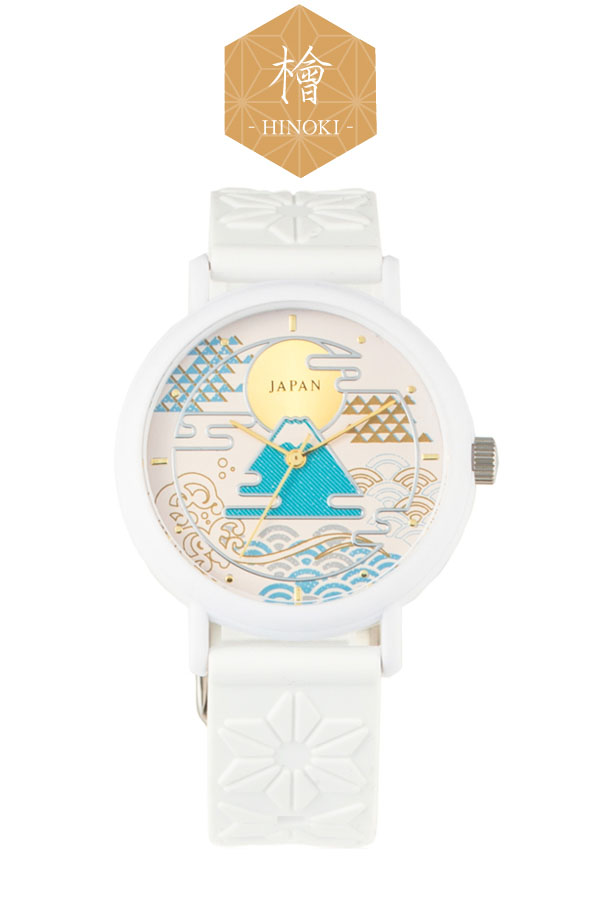 Mt.Fuji White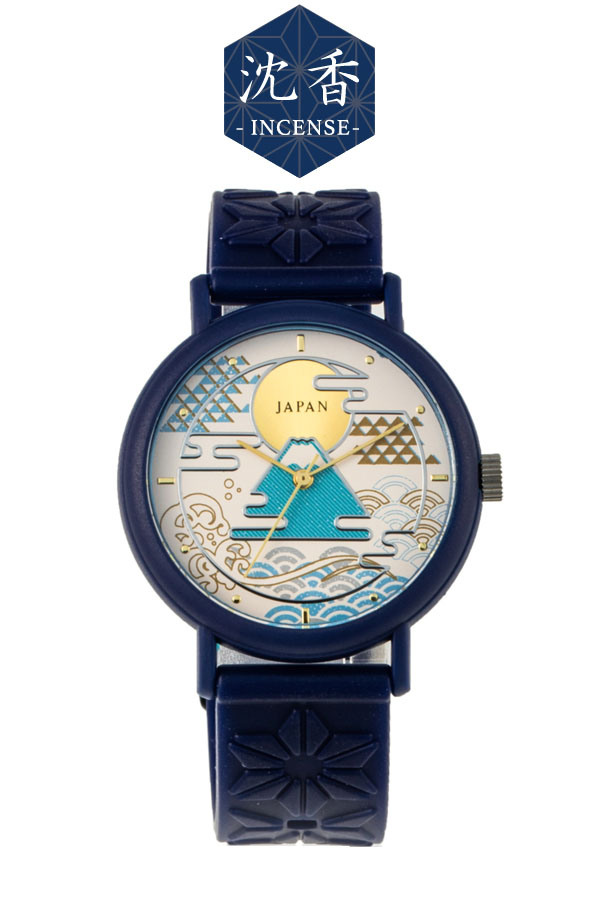 Mt.Fuji Blue
Enveloped by forest, feel the breeze in whiteness.
The scent of Hinoki, a high-quality building material is well known for its natural insect repelling and relaxing qualities. Hōryū-ji, a Buddhist temple built in the Asuka period, is a famous building constructed from this wood.
Japanese people with long lives have been known to enjoy Hinoki's scent from 1300 years ago. Its English name is "Japanese Cypress".
Scent of Agarwood Incense adds "healing" to our everyday lives.
It is said that incense was introduced into Japan with Buddhism around the 6th century. During the Heian period (794-1185), it became popular among the aristocracy. In Sengoku period (1467-1590), it is said that the Samurai warriors perfumed their armors. They burned the incense to calm their minds before going to a battle.
The incense has been used in various places throughout the ages. Nowadays, it is added to our everyday lives to 'heal' modern people tired from daily stress.
Nishikigoi, a symbol of "good luck"
It has long been one of symbols representing Japan, portraying the carp from the legend where a carp climbing the steep Ryumon river becomes a dragon. It is a creaute which has many auspicious stories, such as "sucking in wealth" when eating food with its big mouth open. It is considered as a good omen if the carp appears in the dream. In particular, it is said that carp helps riase "fortune" and "success in life".
Katsushika Hokusai, one of the most famous Ukiyo-e painters
"The great Wave of Kanagawa" woodblock print from his 46 series "Thisty-six Views of Mt. Fuji", became an inspiration for the pop-styled dial design.
"Wave" to wish for fortitude and "Stripes" as a charm to ward off evil
The concept of the wave pattern expresses the strong willpower and an unyielding spirit to take on challenges without ever giving up. The vertical stripe pattern is thought of as a charm that wards off the evil. The pattern became popular as a stylish ornament among the common folk during the Edo period.
Mt. Fuji is a UNESCO World Cultural Heritage and the symbol of Japan.
It is widely known around the world for its graceful appearance with perpetual snow. It is also the highest peak in Japan. It's been also depicted in songs and paintings from ancient times. It influenced foreign artists through Japanese arts such as Ukiyo-e. The name of Mt. Fuji is internationally famous now. And, it's a popular tourist spot where many foreign tourists visit to see this symbol of Japanese beauty.
Beyond high violent billows, Mt. Fuji is quietly enshrined in contrast.
The design of Mt. Fuji with raging waves has been also popular in the ukiyo-e world. The sunrise from Mt. Fuji is seen is a good financial fortune in Feng Shui. The watch expresses Mt. Fuji as the modern symbol of Japan.
Memories are more than just landscapes. They are the air and the scents from places you've been. This is the birth of a product which exhibits the technology and spirit of Japanese craftsmanship and fragrances of Japan both domestically and internationally.
Usually, most of watches around this price range are produced overseas and are of unreliable quality. Our company has pursued quality in creating the "KAORU" series, producing the watch domestically in order to create "a special product which can represent Japan".
Unique Silicon Straps
The scents emitted by "KAORU" are generated by silicon straps which have undergone a unique process. These watches are 100% made in Japan and are a collaboration between a Japanese flavoring company, a rubber company, and a watch manufacturer.The silicon strap has a supple quality, wrapping in a way that epitomizes a Japanese sense of subtleness. *The surface of silicon strap adopts the special pattern of hemp leaf.
Special Specification of JAPAN MADE
KAORU is made to JAPAN MADE specifications, established by Japanese manufacturers and the watch manufacturer working in collaboration.
Elastic Texture
The elastic texture of the silicon strap has a supple quality, wrapping in a way that epitomizes a Japanese sense of subtleness.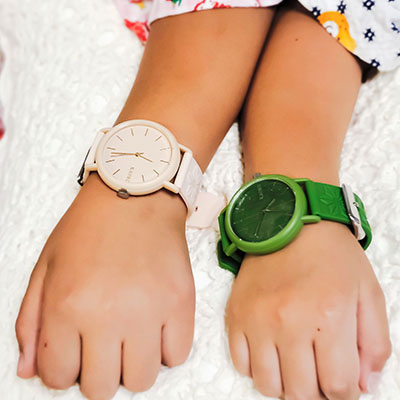 The Pursuit of Comfort
Soft silicon that fits to wrist. Hypoallergenic materials allow you to wear KAORU comfortably.
One Size Fits All
"I don't know their wrist size, but I want to give them this as a gift!" You don't need to worry about size when giving KAORU as a present.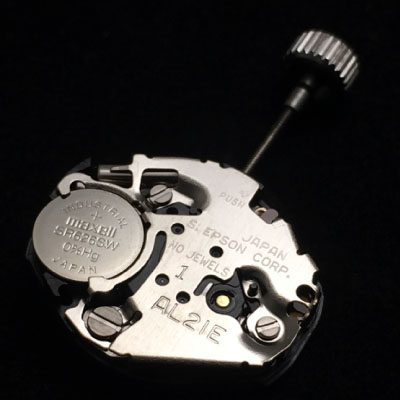 Seiko Epson quartz movement installed.
KAORU adopts "Seiko Epson Made" three hand quartz movement internationally recognized for its reliable quality and precision. The Japan Made movement alters from vibrations that is crystal oscillated 32,768 times per second into the movements of second hand, and its precision is within lunar equation ± 20 seconds.
SPEC
Brand
KAORU
Color
Mt.Fuji WHITE KAORU002FH / Mt.Fuji BLUE KAORU002FJ
Wave WHITE KAORU009NH / Wave BLUE KAORU009NJ
Case material
Polucarbonate
Case size
Height38 x Width38mm / Thickness8.5mm
Strap material
Silicone
Strap size
Width18mm / Circumference 12.5-21cm
Weight
28g
Waterproof
Water resistant
Movement
Japan Made
Assembled
Japan
Case cover
Plactic
Warranty
Half year
More Choices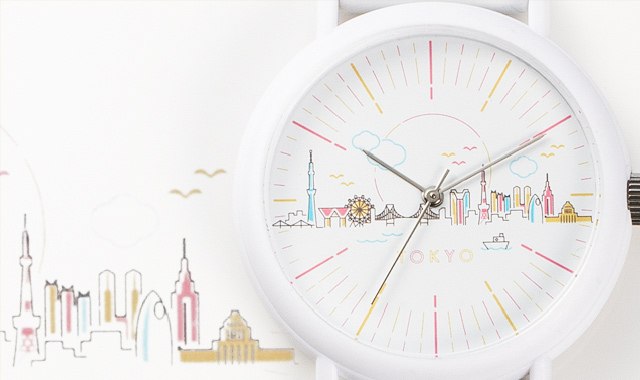 All four types of TOKYO series expressed powerfully the glittering day and night, the world's ticking Tokyo streets and Japan's representative sport Sumo wrestling.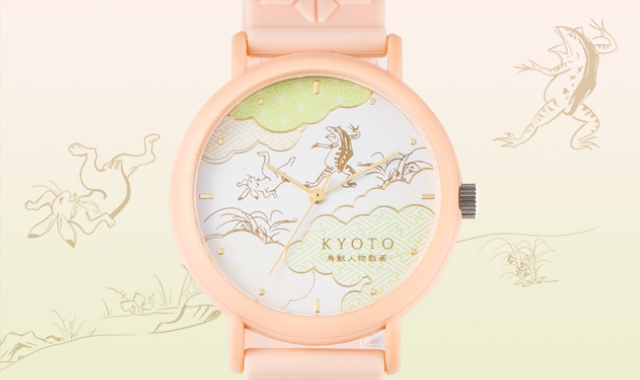 All three types of KYOTO series consists of Chōjū-giga Model that is a caricature scroll depicting humorous rabbit and frog, and Kyoto's symbol, the Maiko design.
All two types of OSAKA series consist of friendly Osaka dialect design and illustration of local food.
Each watch chooses a story of Japanese Virtue
Japanese Patterns of package portray Japanese traditions and sporits.
The packageing is cute like bag of candy and makes for an ideal present.
The logos of "KAORU" and "Made in Japan" are engraved in the back of the watches case as an assurance of quality.